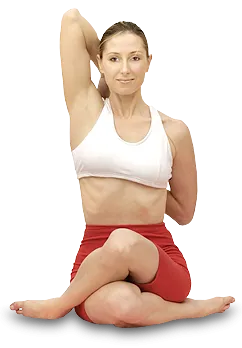 Why I do what I do
It is my goal and passion in life to educate patients on better lifestyle choices. A lifestyle that includes total wellness by following the laws of nature; one that includes a balanced nervous system allowing our body to naturally heal and be pain free in the absence of being highly medicated, and one that promotes healthy long lasting lifestyle choices that can be maintained as we grow older to allow for the best quality life possible.
Healthcare Crisis
Unfortunately we are facing a healthcare crisis. Despite millions of dollars spent on western medical care for treatment and "finding cures" the American people have only become sicker and health care has become more expensive. Despite spending more than any other nation in the world on healthcare, the U.S. ranks low in terms of actual health.
People are not sick due to a shortage of drugs
People are not sick due to a shortage of drugs. Drugs do not cure anything. They may make a person feel better for the time being, and make a person have less symptoms, but will do nothing to make that person become healthier!
Transforming Patients Lives
The most satisfying experience I get as a chiropractor is seeing the light bulb go on in my patients' eyes. I see them transform into an informed health consumer, treating their bodies like temples under which we must protect and nourish if wanting to maintain its inborn, innate health. Not poison it with bad food, air or drugs. They continue chiropractic care for life. Not because they have to, but because they know their body continually encounters stress, and they want to make sure their body is best able to adapt to these stressors in a safe and natural way.
---
Unlike conventional medicine, which focuses on attempting to treat disease once it occurs, Feddes Chiropractic emphasizes improving your health in an effort to reduce the risk of pain and illness in the first place. Most people would rather be healthy and avoid illness, if they could. This is one of the main reasons for the big surge in the popularity of our wellness center.
For some, Feddes Chiropractic will take them back to a place that is cozy and familiar, offering a rediscovery of health and wellness that had been previously known but long lost. For others, the journey may offer a new center, one never before experienced.
People are recognizing the benefit of seeking an alternative to traditional medicine; one that will help them achieve and maintain optimal health. Please take the time to meet the doctor, team, and our wellness network dedicated to helping you achieve your wellness objectives. To fully understand the nature of your health we recommend you join our free website membership program. As a patient at Feddes Chiropractic we will personally tailor a wellness program specifically targeted to your wellness needs using the least invasive yet highly-effective techniques and services.